Has anyone else been playing? Even though I've been horribly busy lately, I can't help but become addicted to this game. If anyone else is playing on the NA Siel server, please let me know! Though my main character is female, I think I'm better at making male characters... though I'm sure that's no surprise given how rarely I draw female characters. Heh. Here's my newest alt: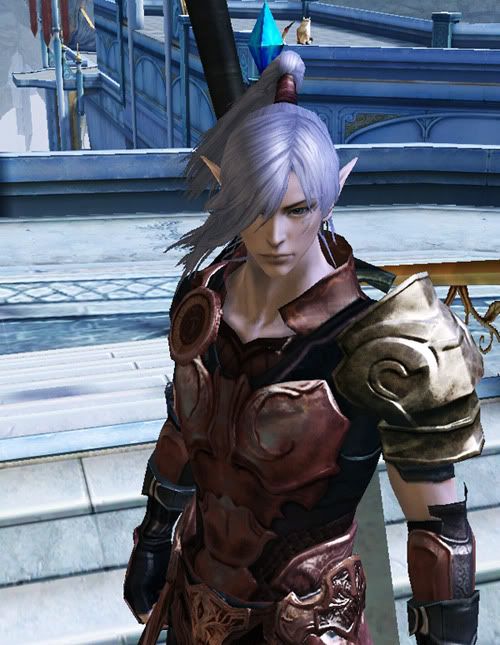 Click to full-size
He's still low-level so the armor looks rather hideous. I also can't seem to get Alt + Prt Sc to copy anything into the clipboard and so have had to resort to simply Prt Sc for screen caps. Thus the background edges aren't exactly in-game quality.
As a side note, is it just me or has the Naruto manga been getting gayer as it goes along...? Not that that's a bad thing of course, haha. It's just that all the everyone x Naru moments have seemed rather excessive and shocking? I don't know. Maybe it's just me.
-------------------------------------------
-------------------------------------------